Drei Monate kostenloses Apple TV+ auf LG Smart TVs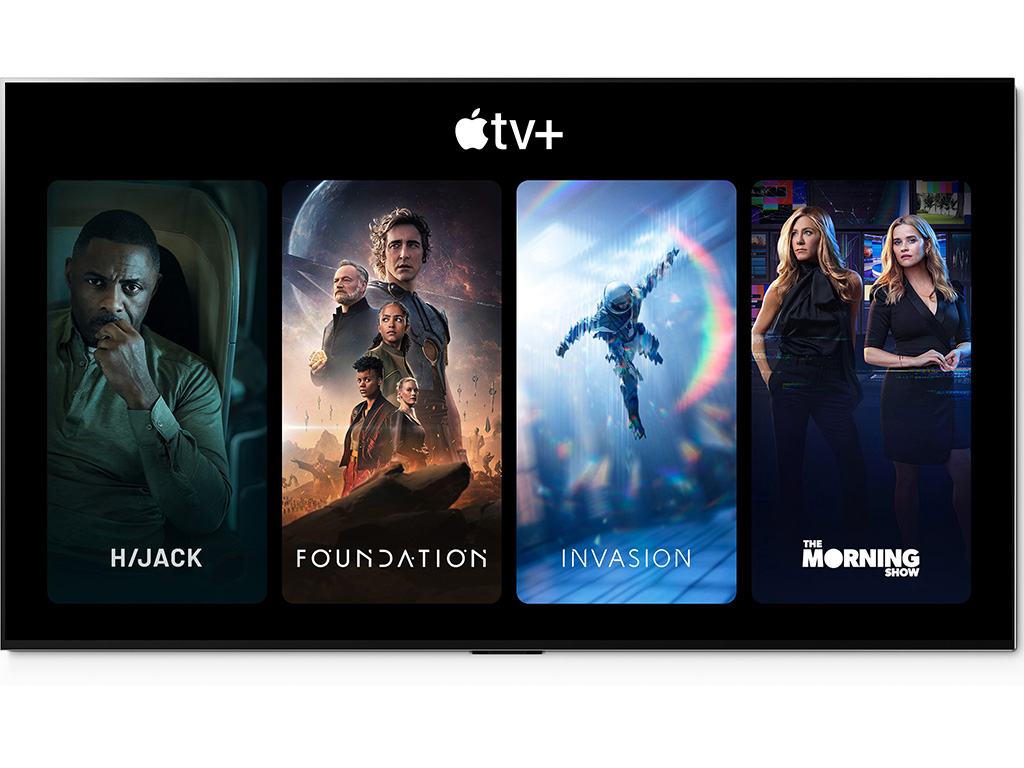 LG Electronics (LG) bietet berechtigten LG Smart TV-Nutzern in 81 Ländern die Möglichkeit, Apple TV+ drei Monate lang kostenlos zu nutzen.
Besitzer eines kompatiblen 4K- und 8K-Smart-TVs von LG (Modelle 2018 und neuer) können die dreimonatige kostenlose Testversion vom 31. August bis zum 12. November** in der Apple TV-App einlösen.
Apple TV+ bietet fesselnde Dramen und Komödien, Spielfilme, bahnbrechende Dokumentationen sowie Kinder- und Familienunterhaltung. Darunter befinden sich unter anderem die Erfolgsserien "Silo", "Hijack", "Foundation" und das mit dem Emmy Award ausgezeichnete globale Phänomen "Ted Lasso". Dazu kommen weitere erstklassige Produktionen wie die dritte Staffel des mit dem Emmy, SAG und Critics Choice Award ausgezeichneten Dramas "The Morning Show" und die neue limitierte Serie "Lessons in Chemistry". Letztere wurde von Oscar-Preisträgerin Brie Larson produziert, die auch die Hauptrolle spielt. Zu den mit Spannung erwarteten Spielfilmen, die demnächst auf Apple TV+ zu sehen sein werden, gehören Martin Scorseses gefeierter Film "Killers of the Flower Moon" und Ridley Scotts "Napoleon" mit Oscar-Preisträger Joaquin Phoenix. Zusätzlich dürfen sich LG Smart TV-Nutzer auf den starbesetzten Spionagethriller "Argylle" mit Henry Cavill, Sam Rockwell, Bryce Dallas Howard, Bryan Cranston, Catherine O'Hara, John Cena, Dua Lipa, Ariana DeBose und Samuel L. Jackson freuen.